Main Specifications:
Origin: 

Mainland China

Charger Type: 

Portable Charger

Plug Type: 

Type 2

Placement on Vehicle: 

FRONT

Material Type: 

TPE

Cord Length: 

2-6m

Item Length: 

56

Item Width: 

32

Input Current: 

10-16A

Item Height: 

36

AC Power Supply: 

single phase

Voltage: 

110-220V

Item Weight: 

2.5KG

Adjustable Current: 

16Amax

Working Voltage: 

110-240V AC

Withstand Voltage: 

2000V

Working Temperature: 

-30C~+ 50C

EV Charging Cable: 

3×2.5mm2+2×0.5mm2

Contact Impedance: 

0.5M Max

Terminal temperature Rise: 

<50K

Vibration Resistance: 

Meet JDQ 53.3 Requirements

Approved: 

CE/TUV Certificate
12 month warranty

Working Current: 16A 3×2.5mm2+2×0.5mm2 EV Charging Cable


Working Voltage: 250V AC Max

Auto charge recovery

LED Lights for charging status;

Waterproof IP67

Operating Temperatures: -25° To +55°
Storage Temperature: -40° To +80°

Certificates: CE TUV

Charge from your home power point

Enclosure is water resistant to IP67

Electrical approval for EU, CE TUV

Guaranteed to be fully compatible with ALL Type 1 Type 2 electric charging

Notice:16A Adaption: EU-Schuko-Stecker.If you need other types of plugs, please contact me.
Safety protection:
1.Over and under frequency protection
2.Leakage Current Protection (restart recover)
3.Overload protection (self-checking recover)
4.Over voltage and under-voltage protection
5. Over Current Protection
6. Over Temperature Protection
7. Ground Protection and Short circuit protection
8. Lighting Protection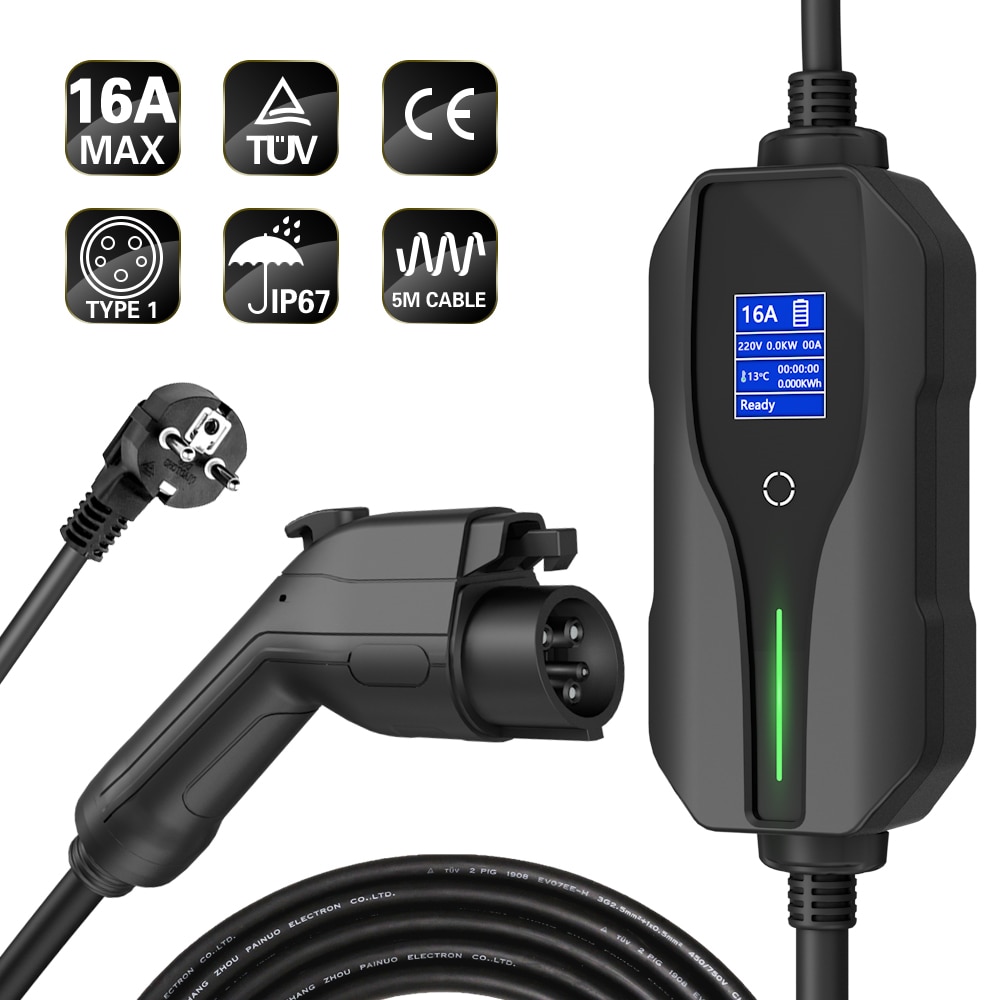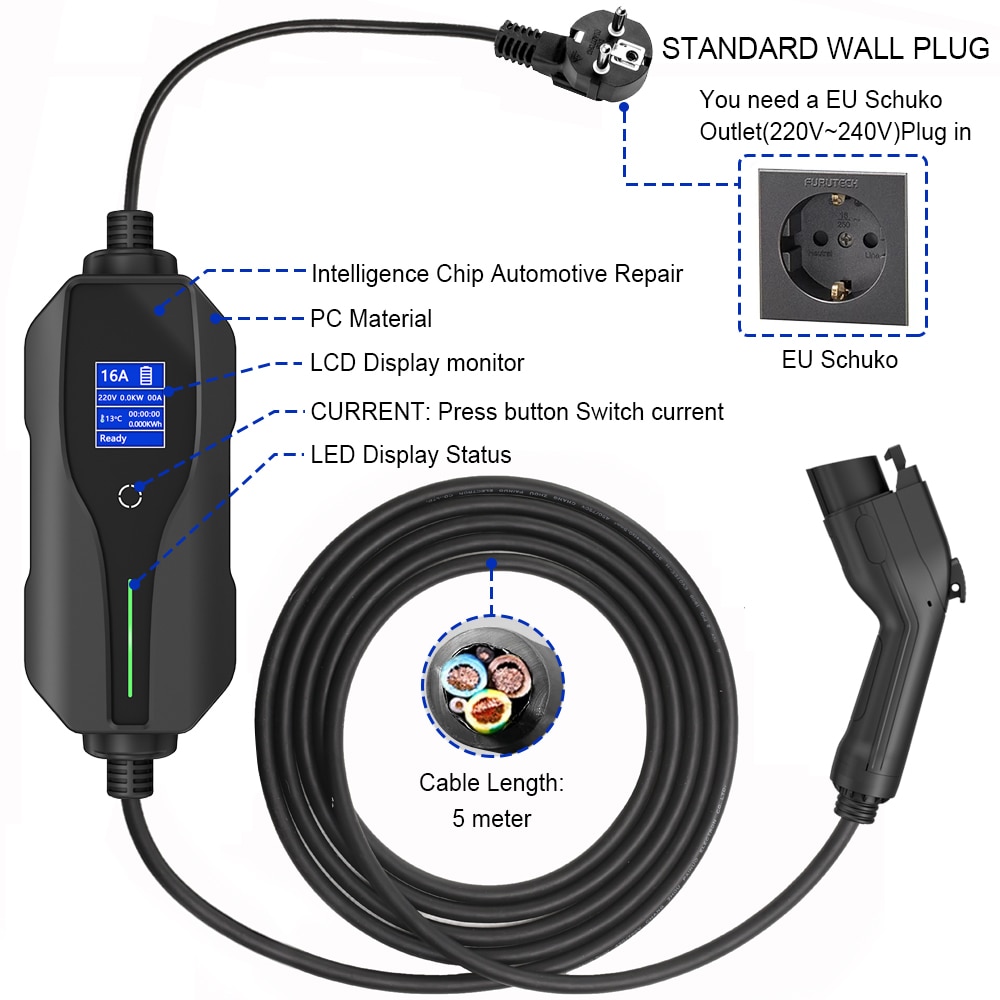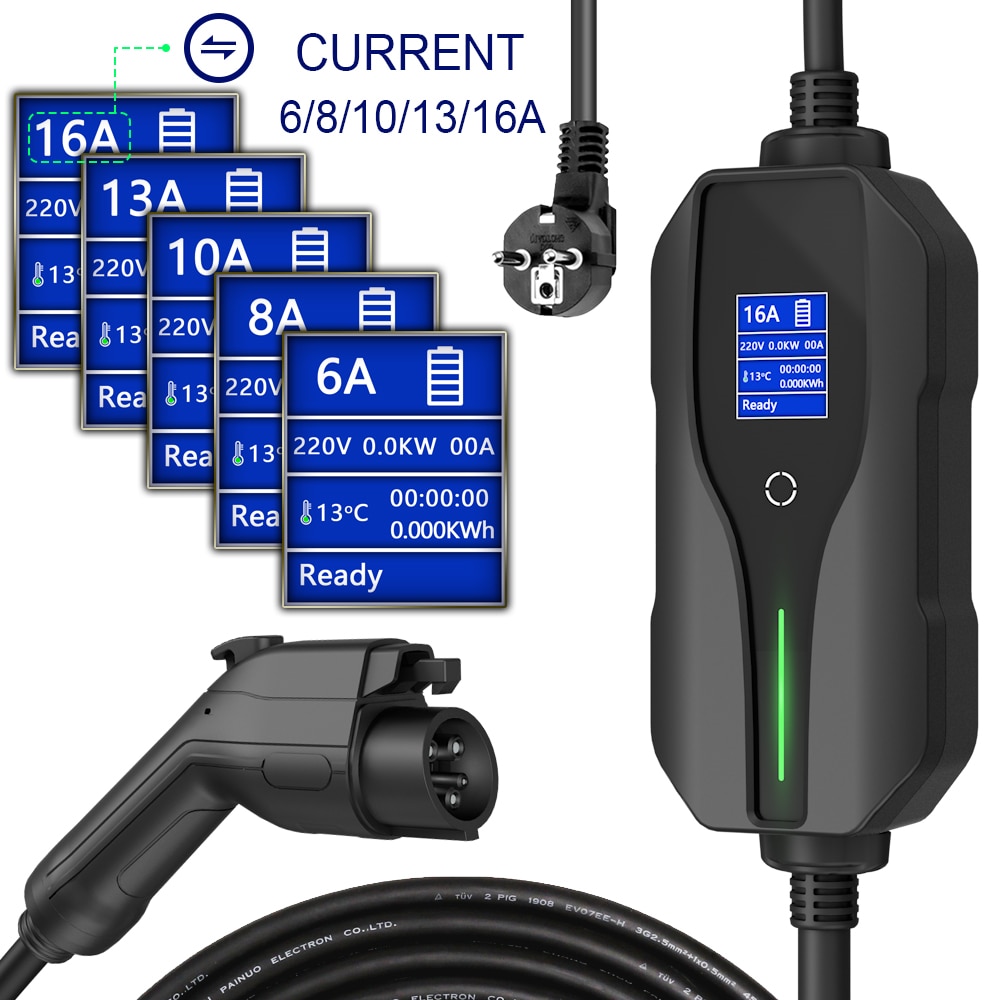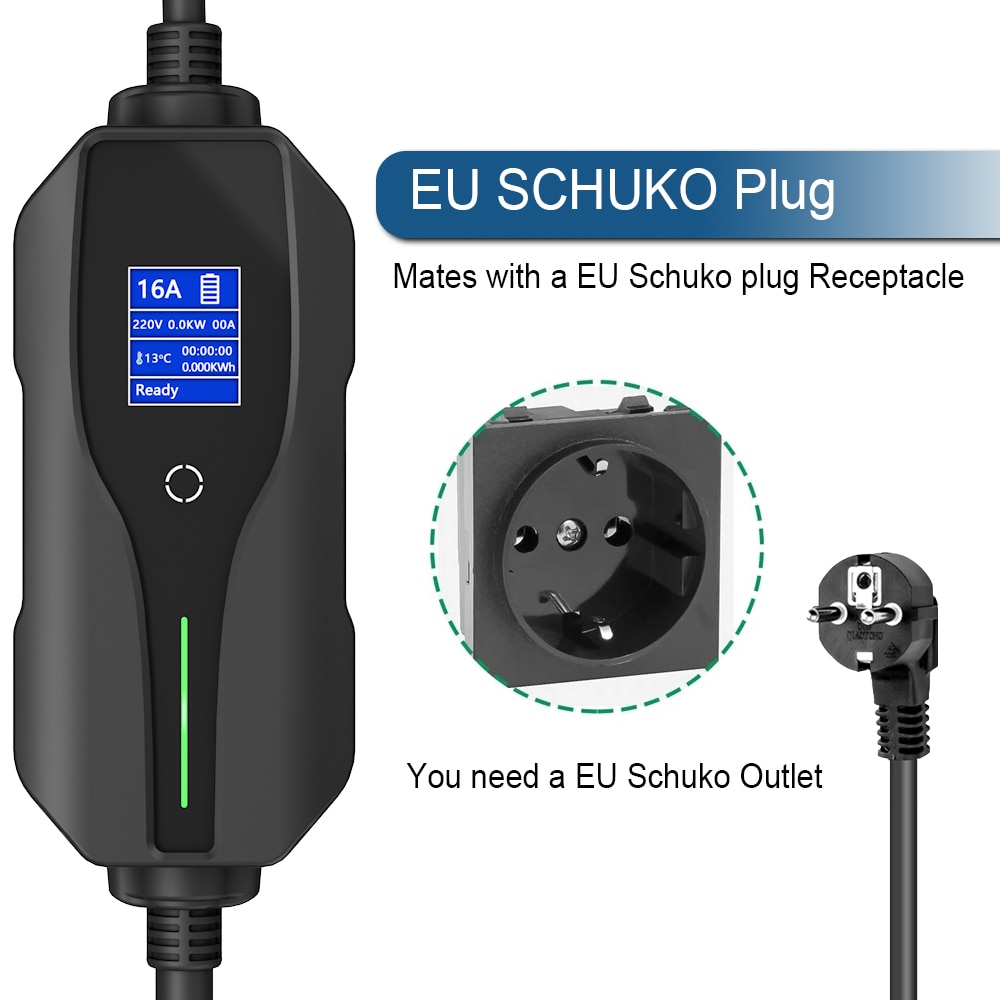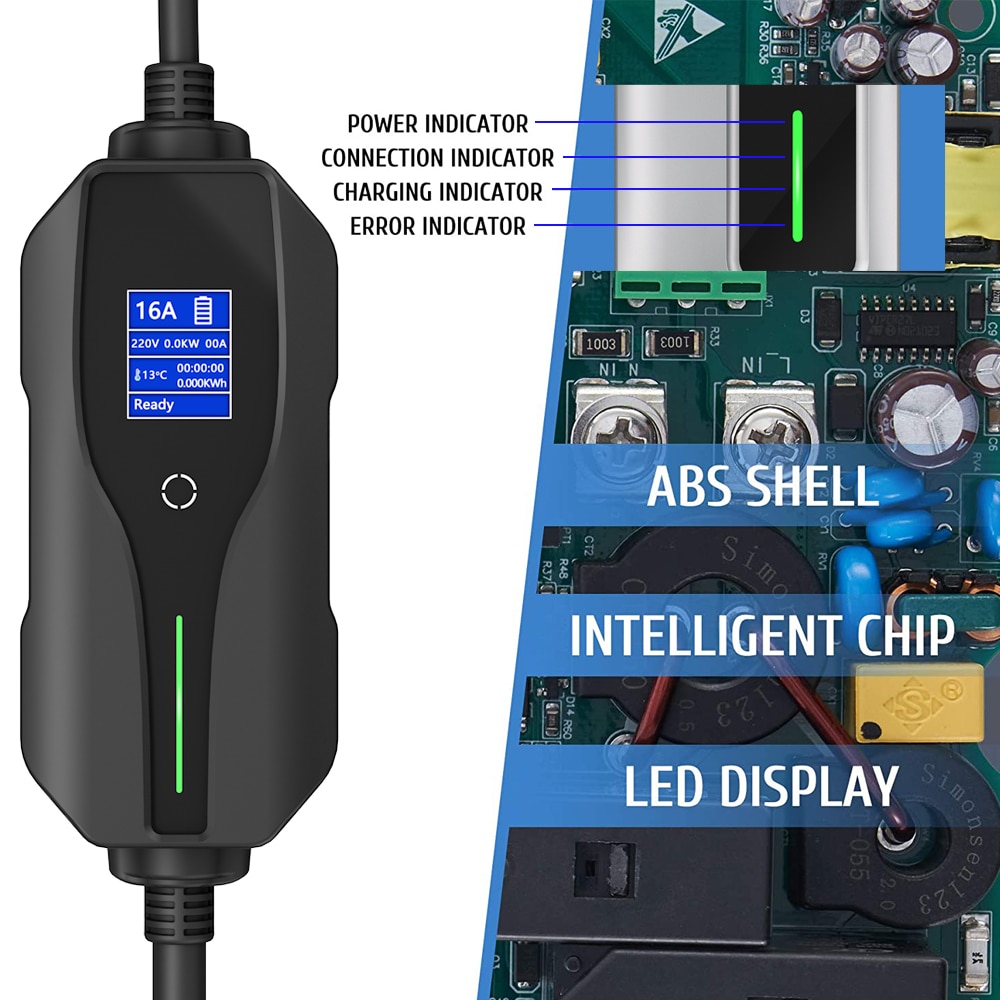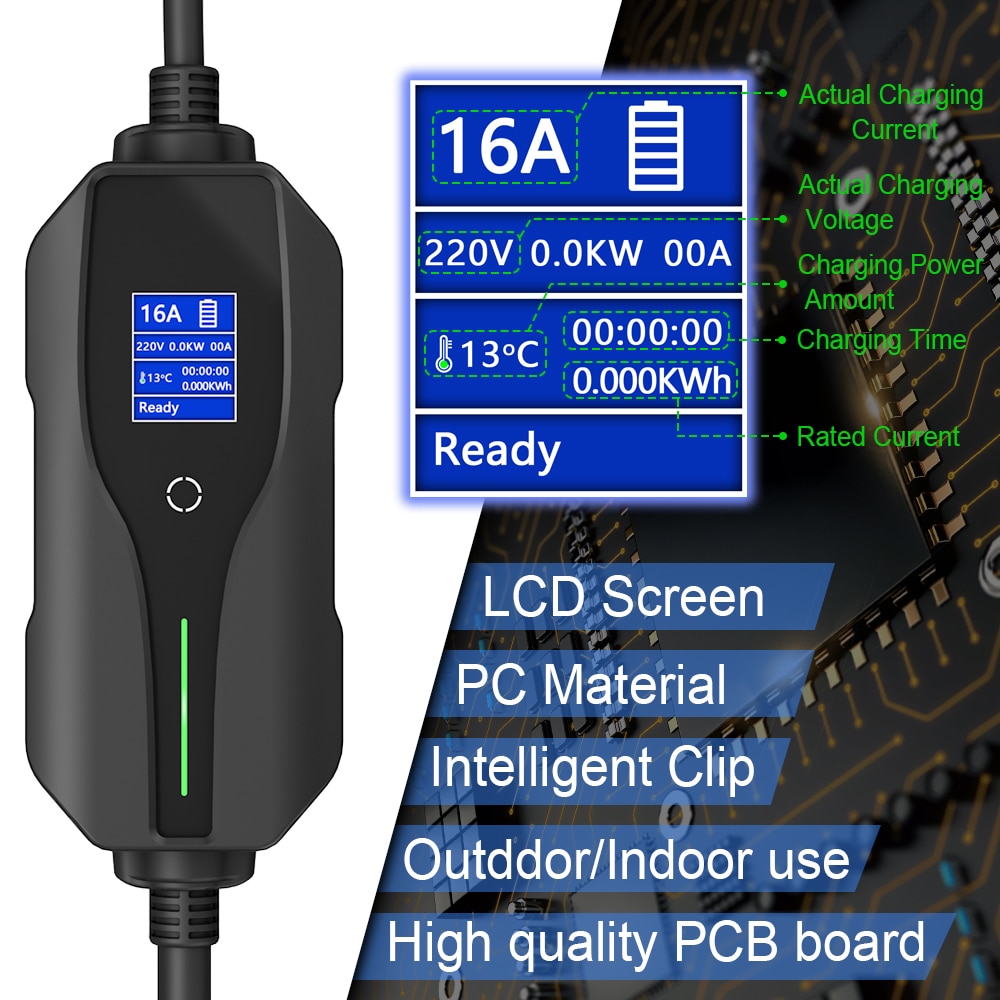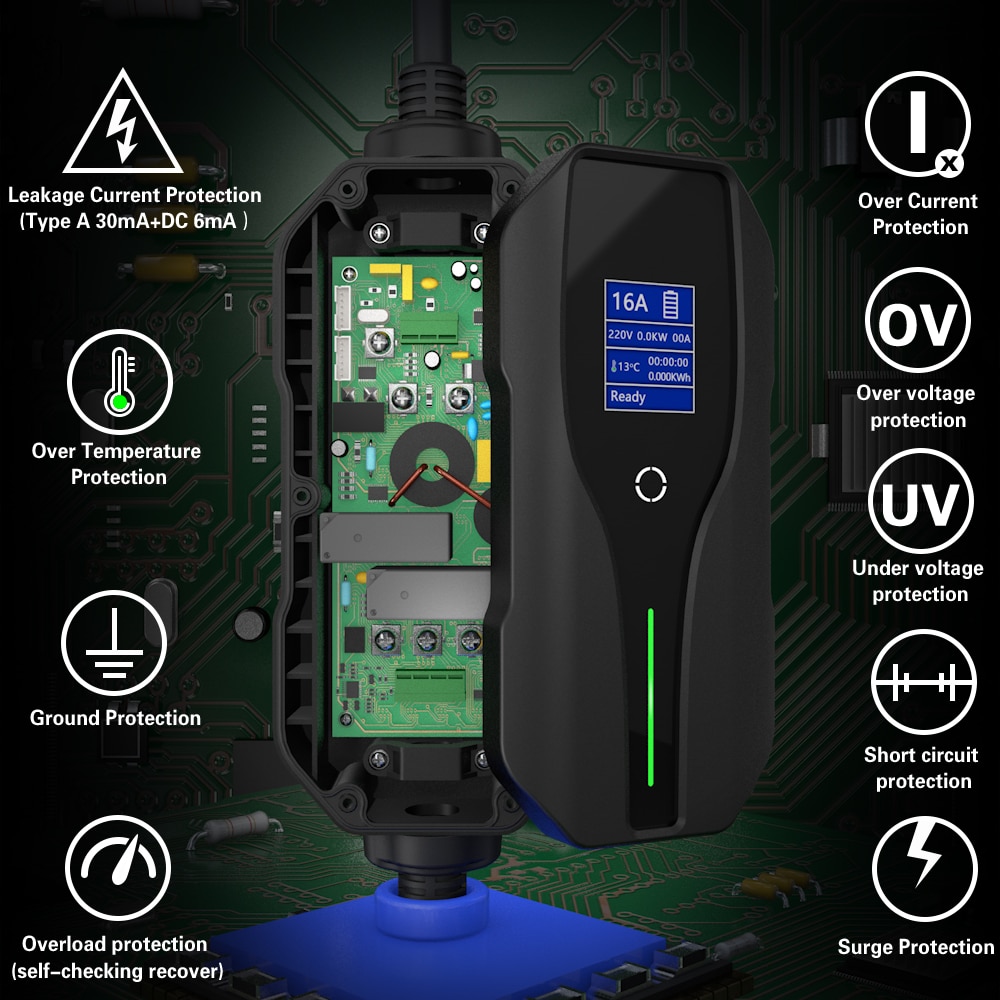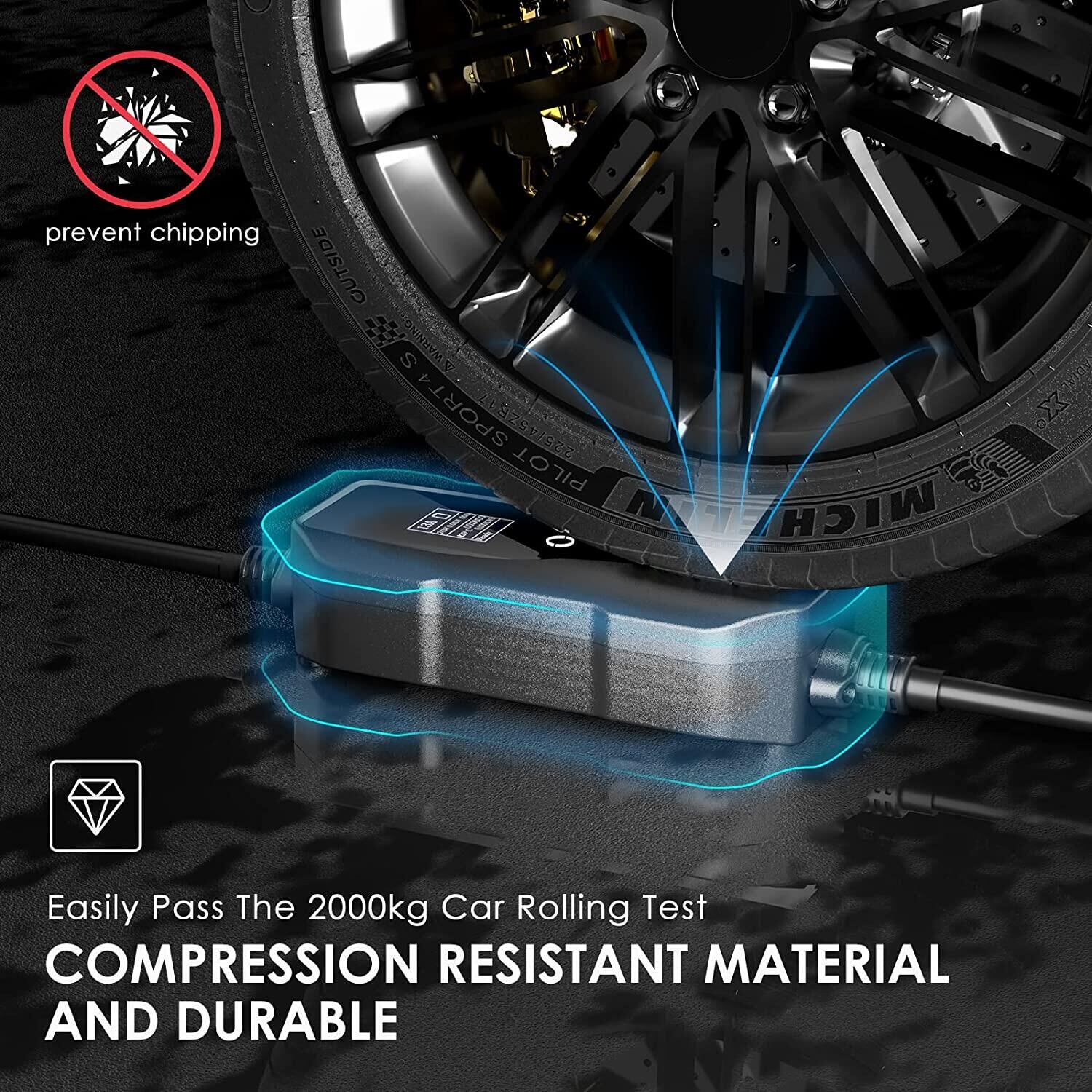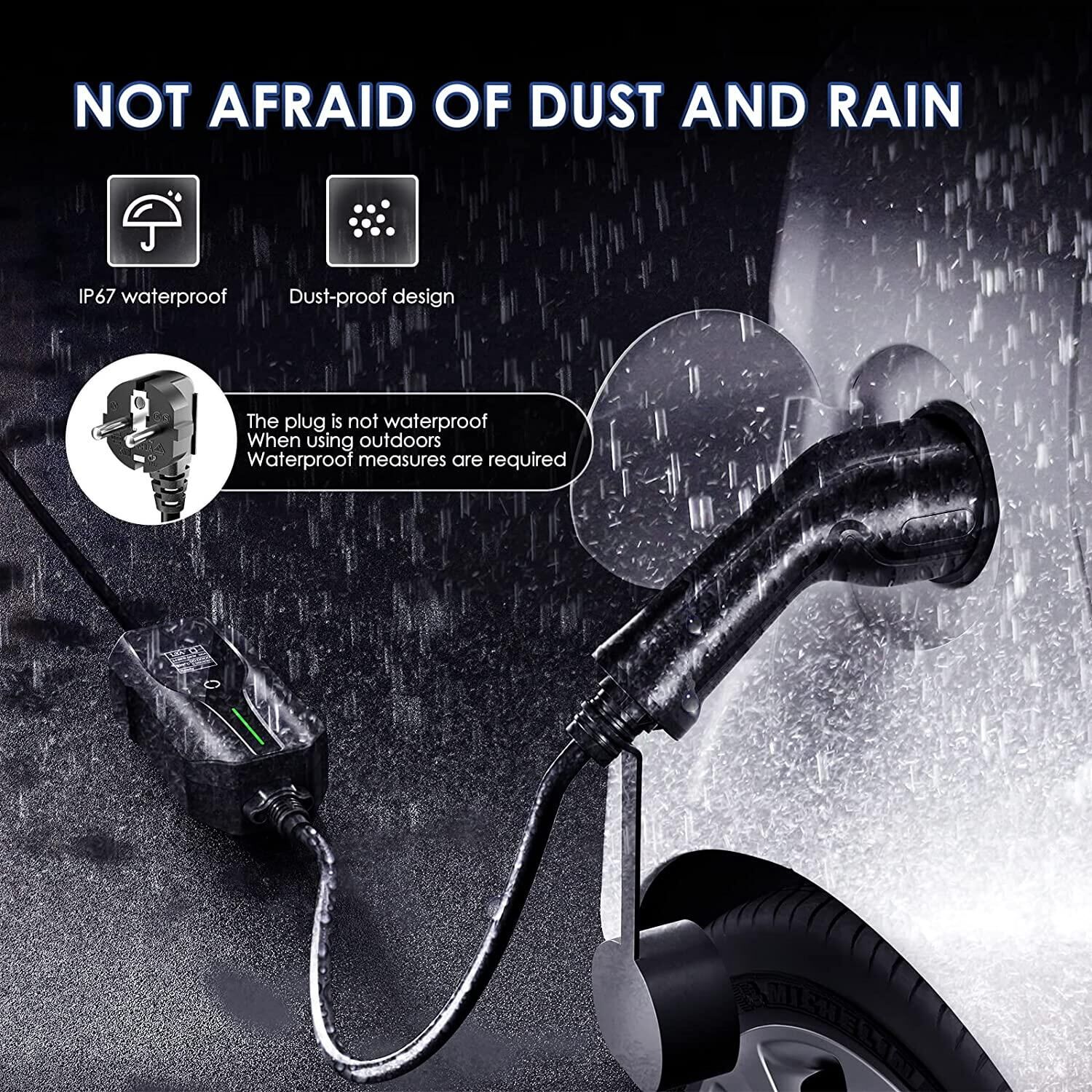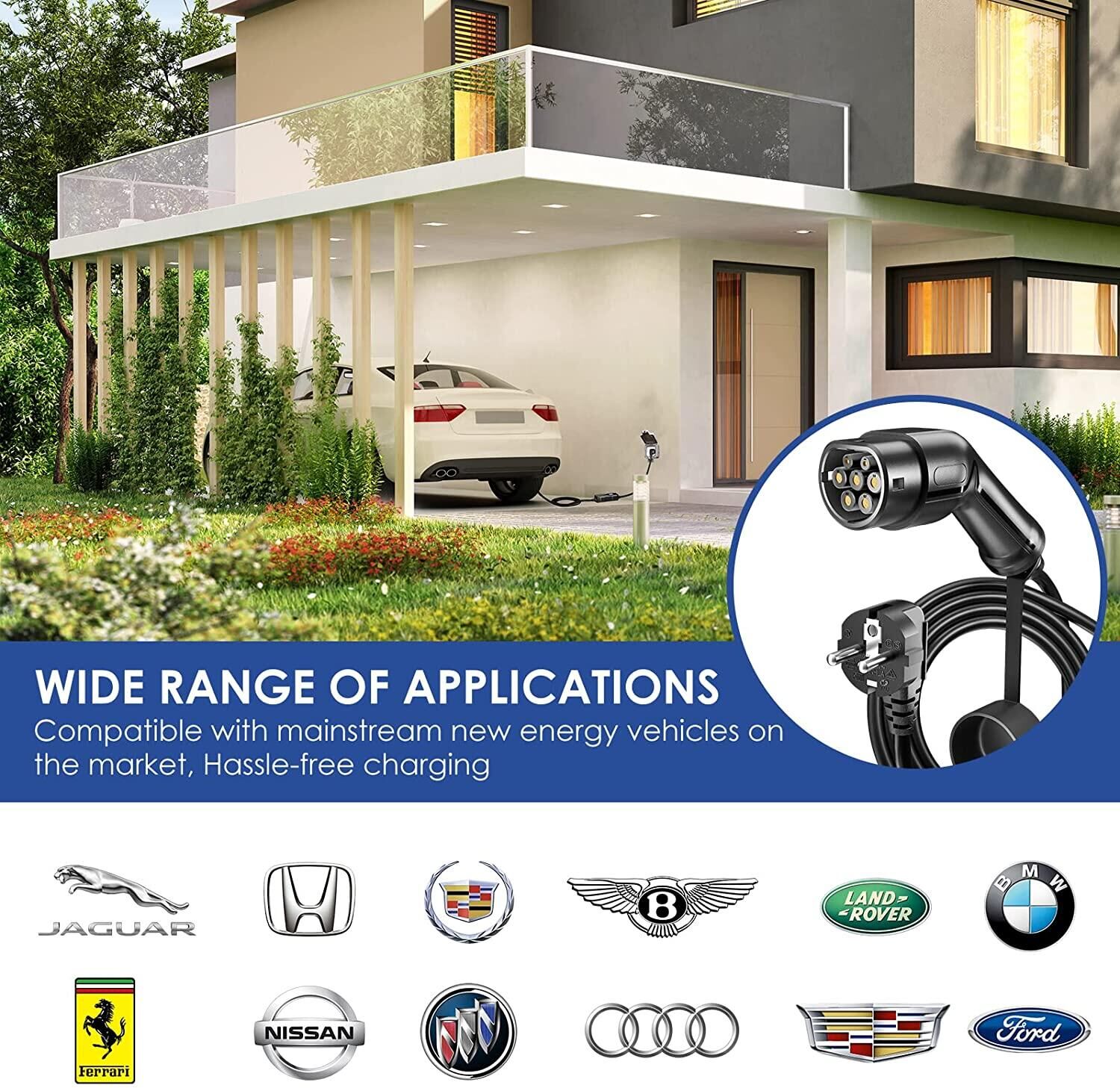 Compatible With All Plug-in Electric Vehicle Brand
Nissan LEAF, Nissan eNV-2000, VW eGolf Chevy Volt, 
Chevy Bolt, Chevy Spark Toyota Prius Plug-In, 
Prius Prime,
Toyota Rav4 EV Hyundai Ioniq,
Kia Soul EV, Mercedes B Class Electric Drive,
BMW i3 and i8 
Ford Focus Electric, Ford C-Max Energy, Ford Fusion Energy, Fiat 500e ZERO motorcycle , Brammo motorcycle       
Smart Electric Drive, Karma Fisker, Mitsubishi iMiev, Cadillac ELR Porsche Cayenne S-E, Porsche Panamera S-E     
Honda Accord Plug-In Hybrid, Honda Fit EV
Tesla Model S, Tesla Model X (* need to use with Tesla charging adapter)

A year after sales warranty.