Origin: 

Mainland China

Model Number: 

48v 10kw Powerwall

Certification: 

CE,FCC,GMP,RoHS,UL,KC

Nominal Capacity: 

10240Wh

Type: 

LiFePO4

Voltage: 

48V / 51.2V

Support to OEM:: 

Yes

Cycles Time:: 

>6000 times

Warranty:: 

10 years

in parallel:: 

Max 32pcs parallel

Battery management system:: 

Computer remote control

Inverter communication:: 

CAN/RS485*2

Battery cells: 

Grade A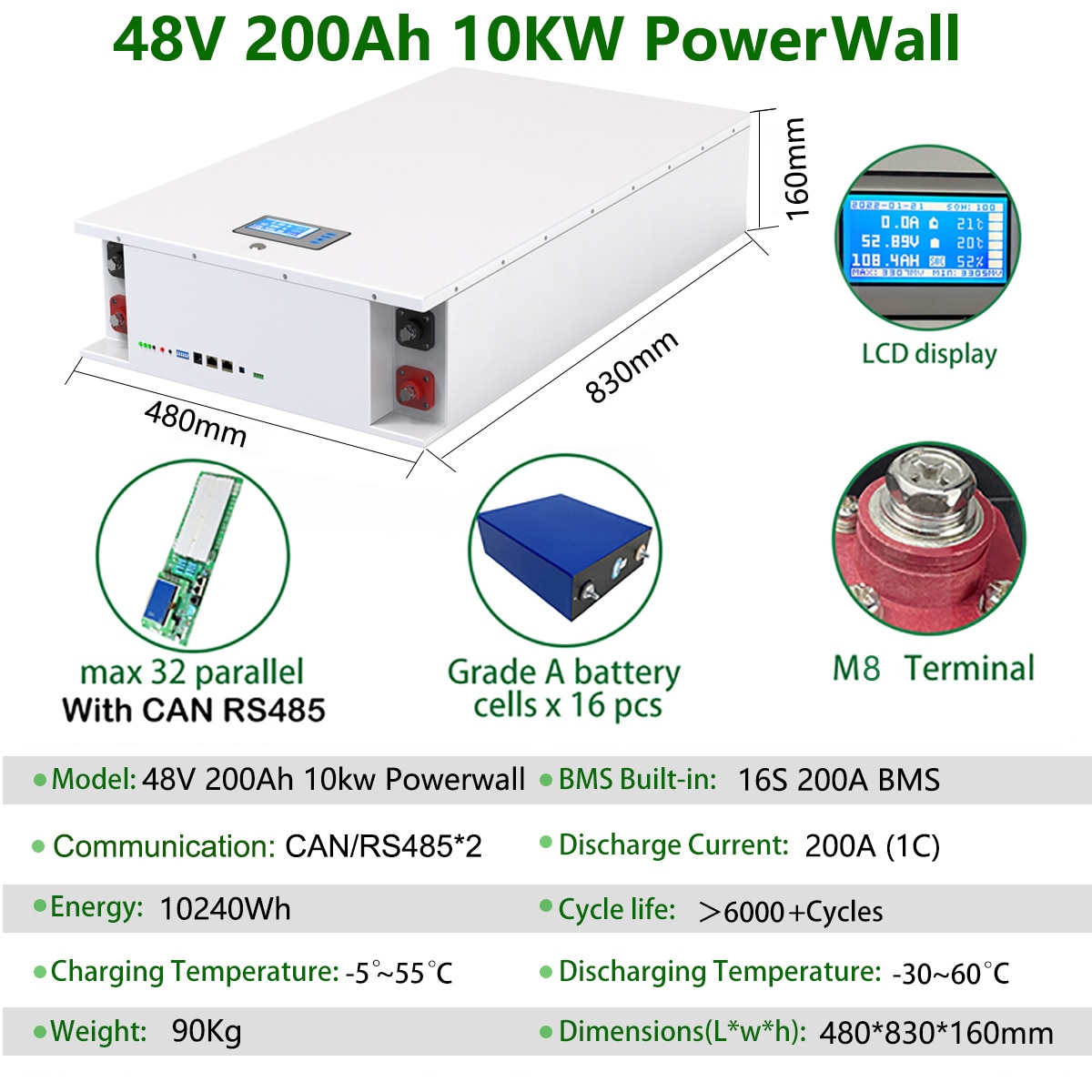 Powerwall Specification:
Nominal Voltage: 48V/51.2V
Nominal Capacity: 200Ah/10kwh
BMS:16S 200A(Max 32pcs in parallel)
Communication Protocol: CAN /RS485*2
Energy: 10240Wh
Cycles Life: >6000 Deep Cycles
Max.Charging Current:200A
Discharging Current:200A
Water Dust Resistance:IPX56
Battery Size: (L*W*H)480*830*160mm
Weight: 90Kg
Display:LCD Screen
Warranty time: 10 years. Permanent technical support.
(Free replacement of new parts within ten years)

Important features:
Built-in battery management system.
CAN /  RS485*2 Inverter Communication.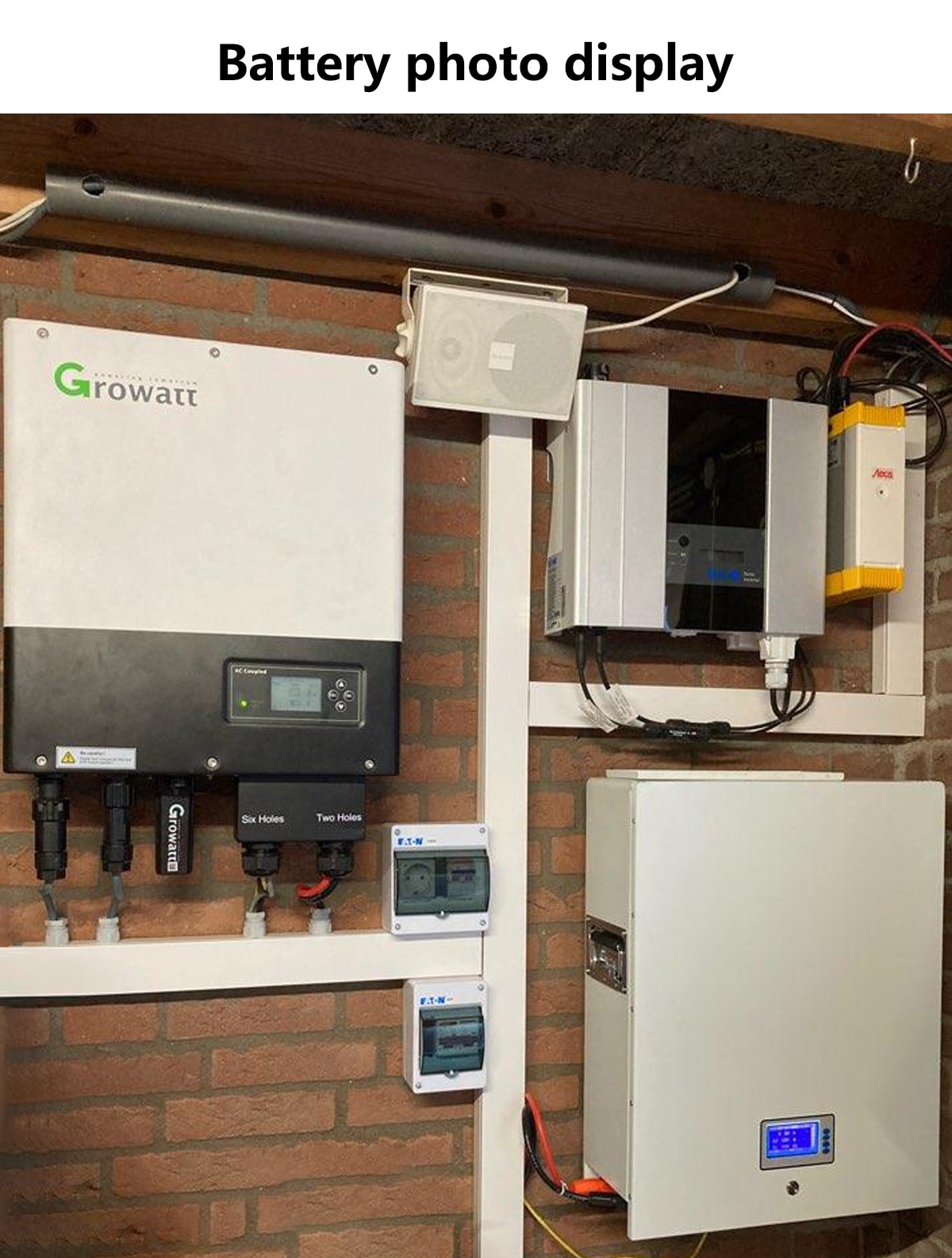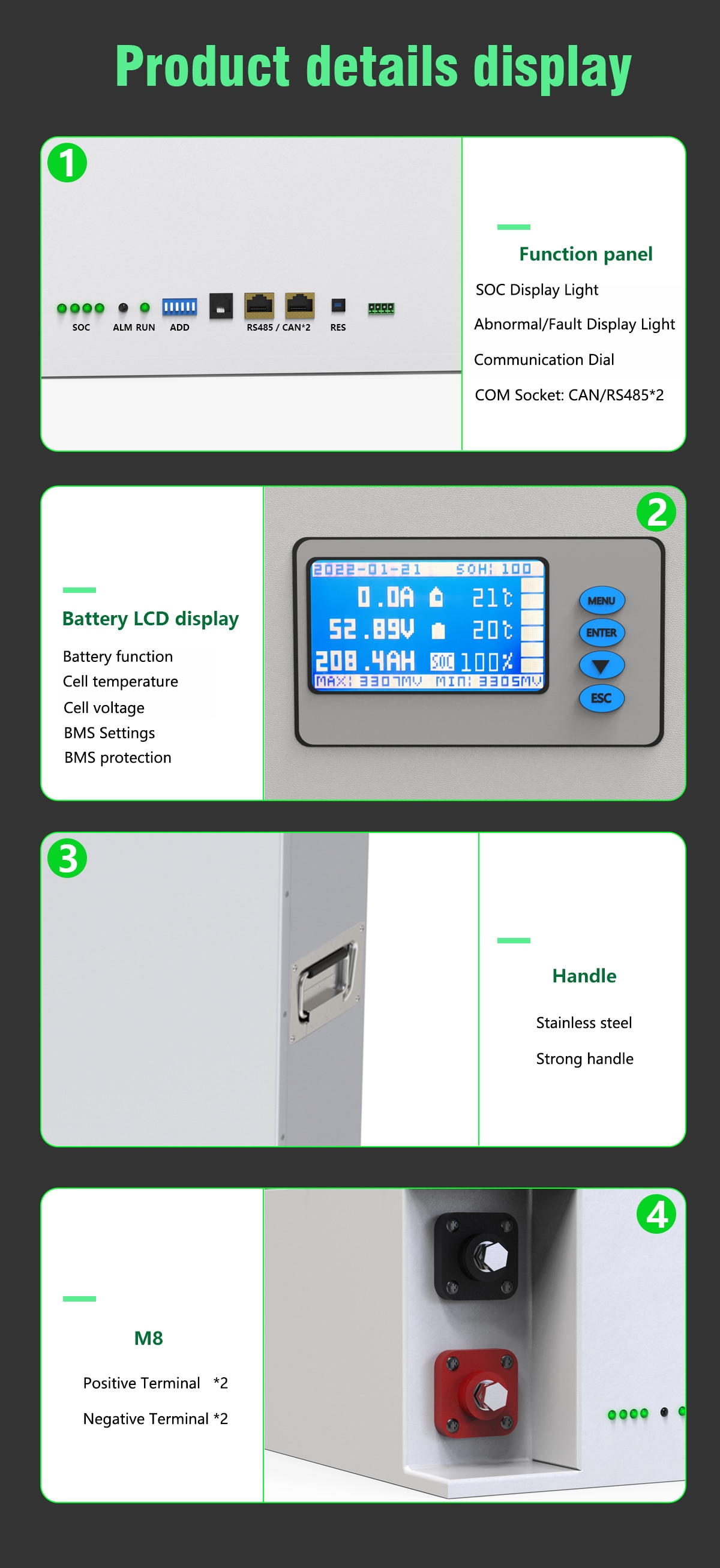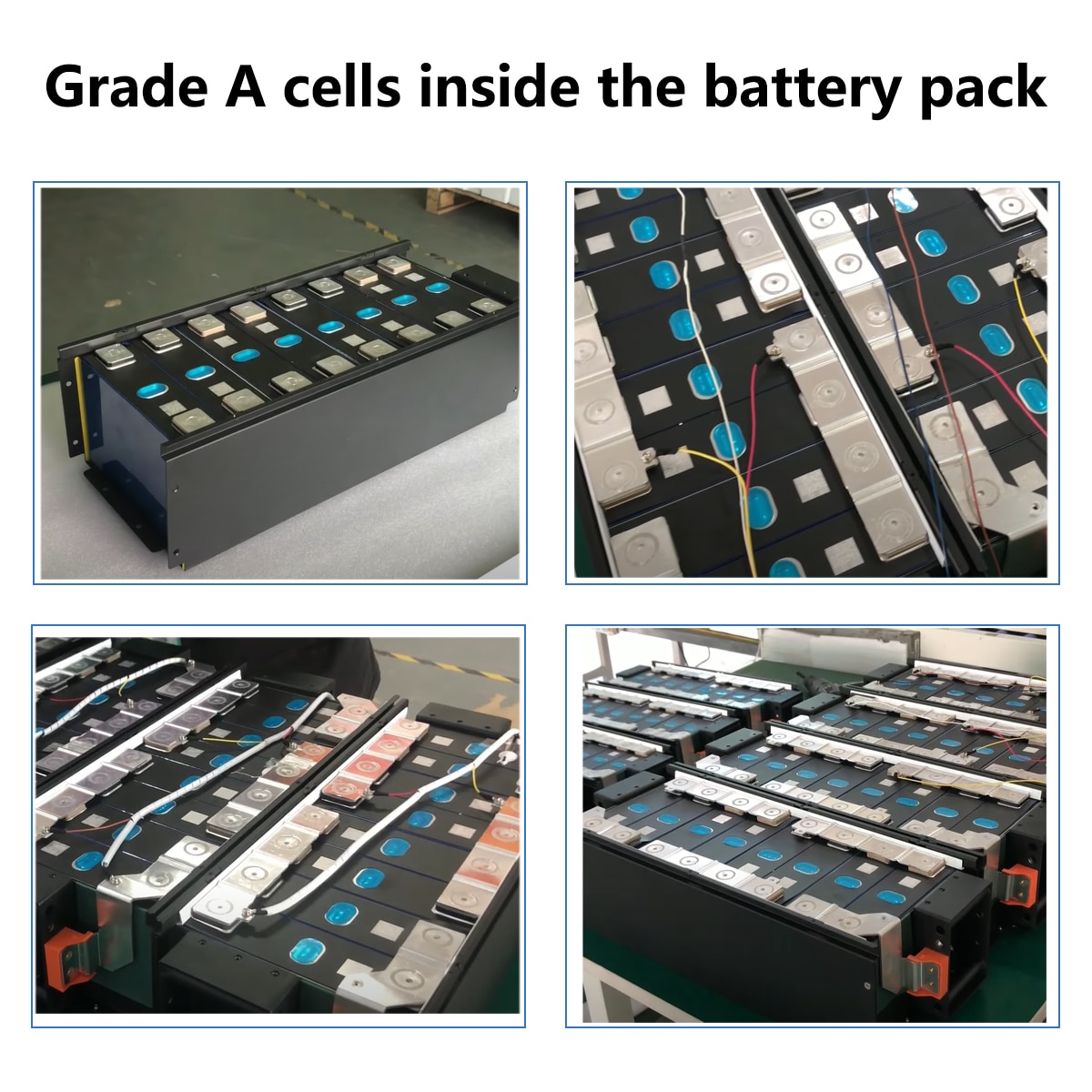 About cell:
1.New Grade A battery cells, very safe. Has>6000 cycles life.
2. For our battery pack, we only use the Internal resistance should be less than 0.05Ω and the voltage difference is no more than 0.005V cell connection.
3. We are using grade A CATL/ EVE/ Lishen brand cells, the cycle time can be over 6,000 times in theory.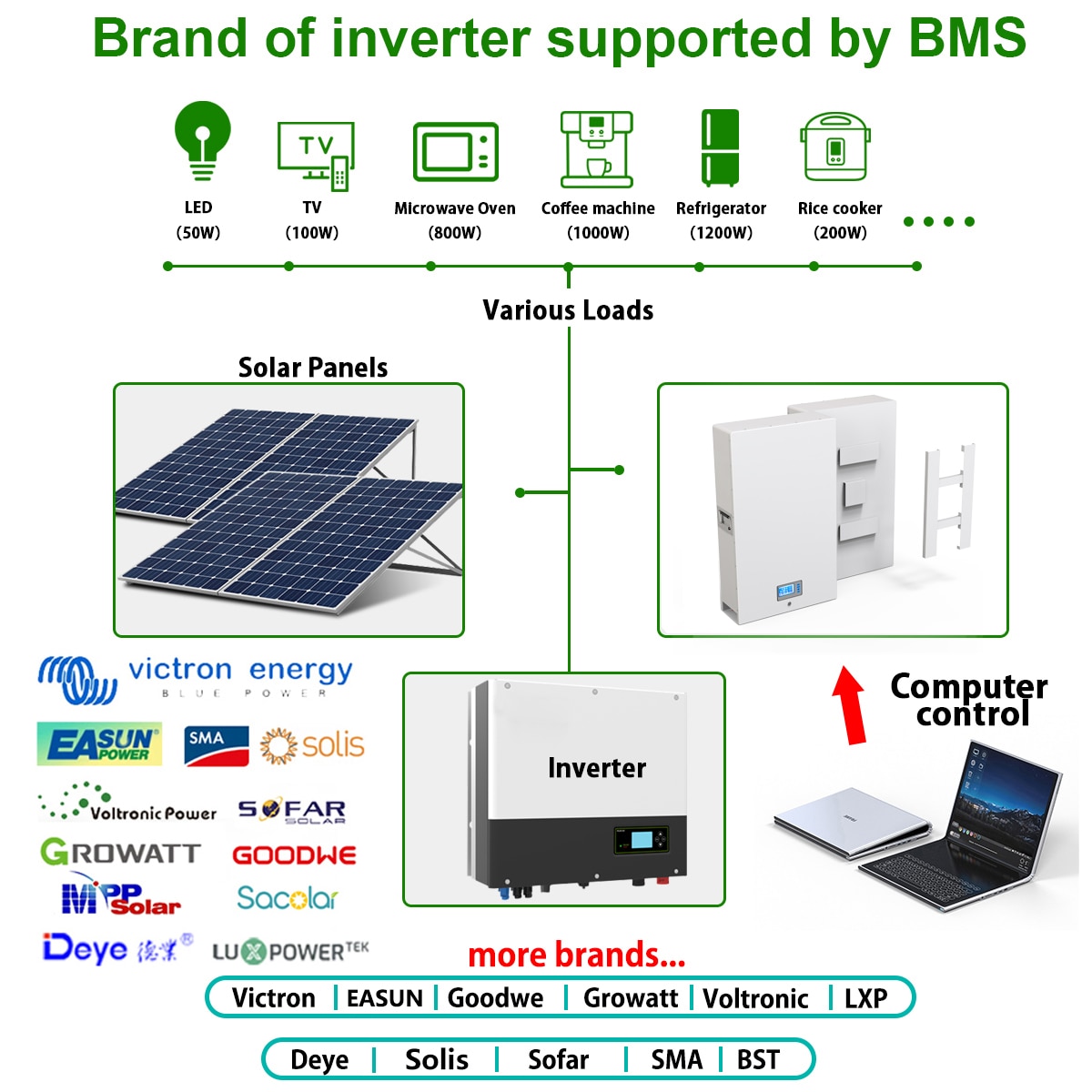 Solar photovoltaic system.
Built-in inverter communication protocol.
Compatible inverter brands list:
Victron, Goodwe, Growatt, Voltronic, Deye, LXP, Sofar, MPPsolar,Solis(Gin long), SMA, TUOBAO,EASUN,Must.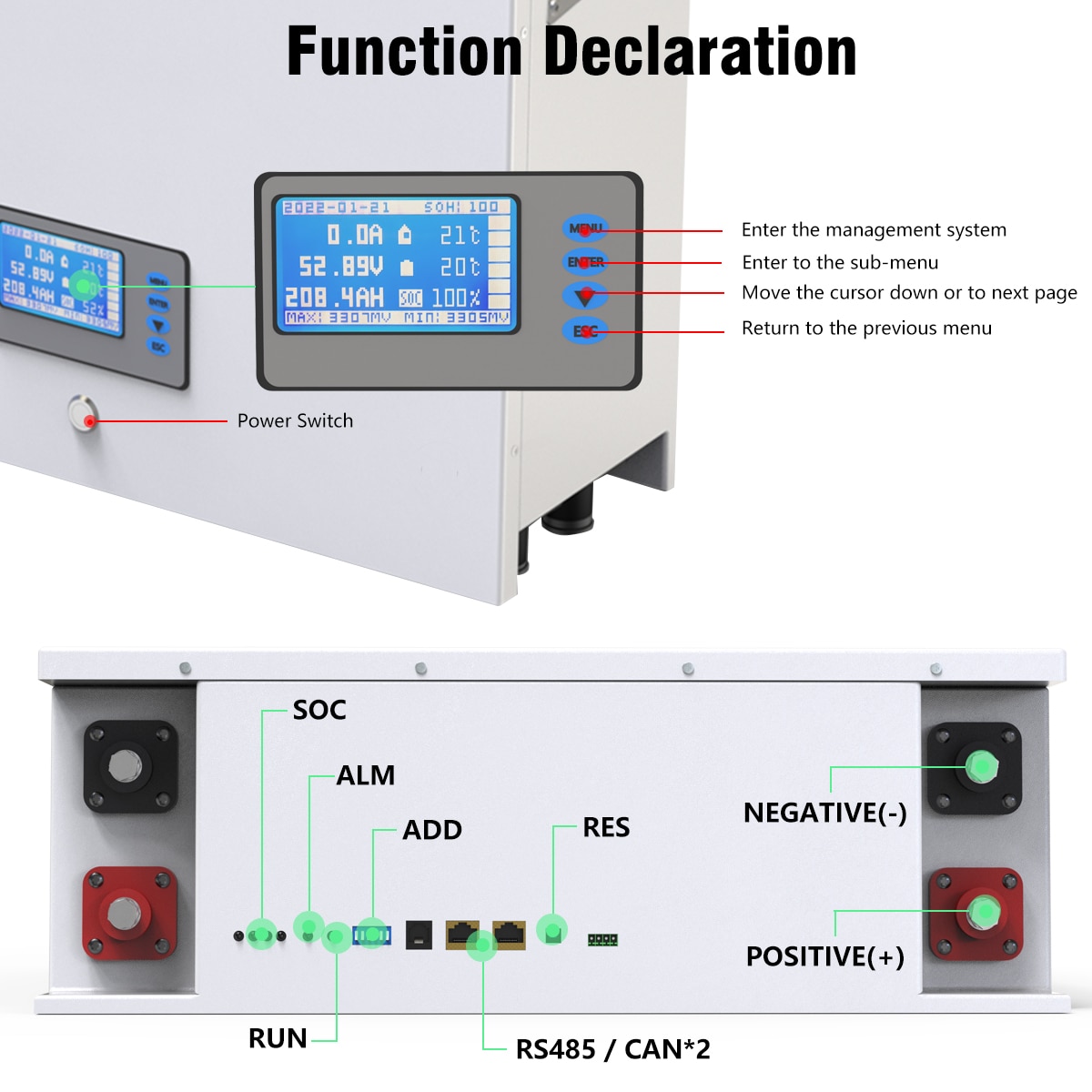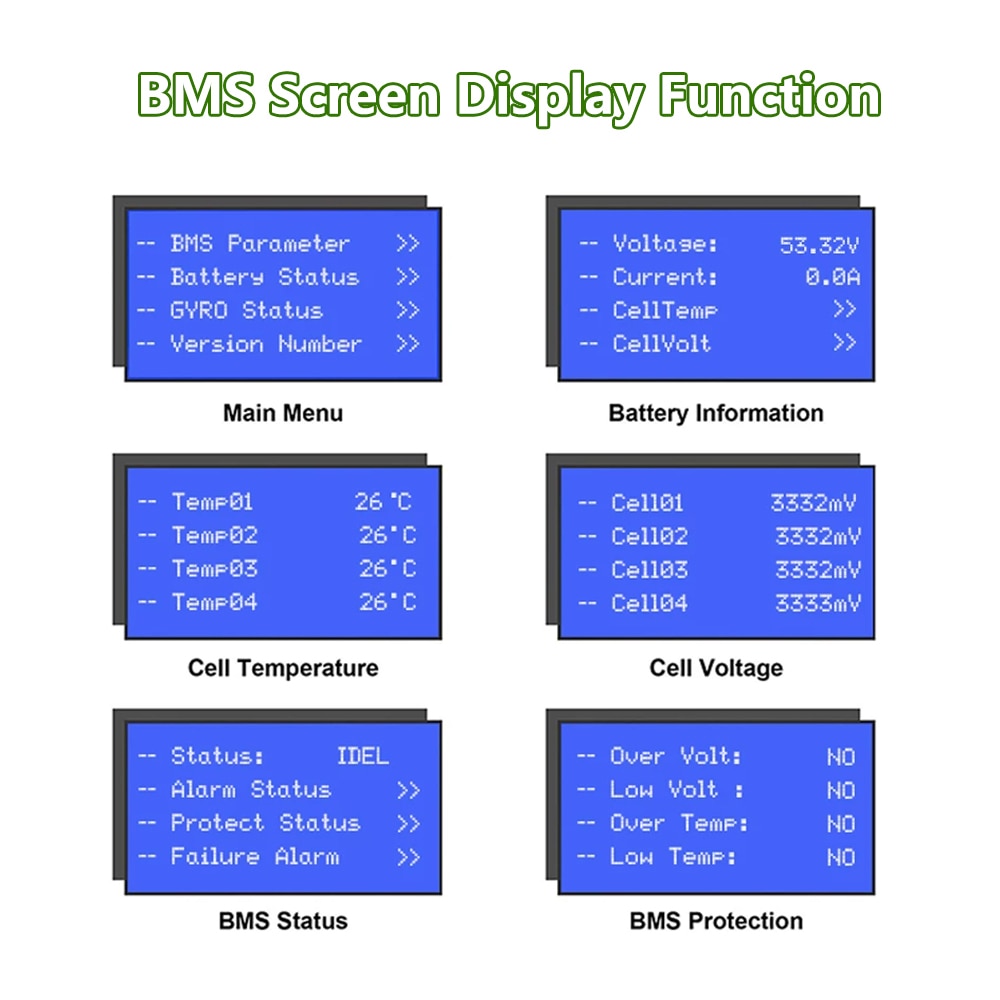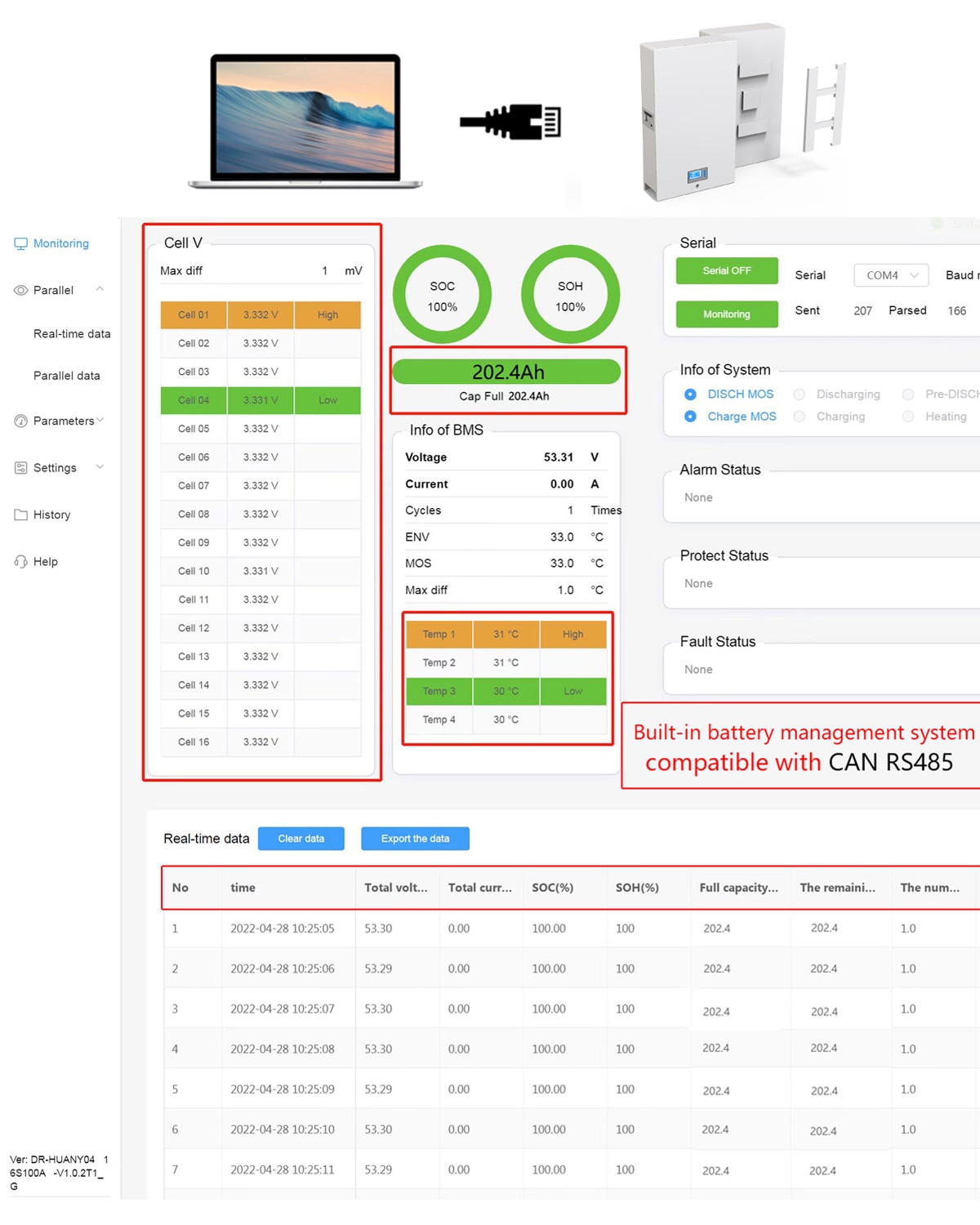 Powerwall built-in battery management system.
RJ45 to USB PC Monitor.
Voltage/Temperature/SOC/SOH/Cycle/Capacity Per cell. All around protection and unattended operation.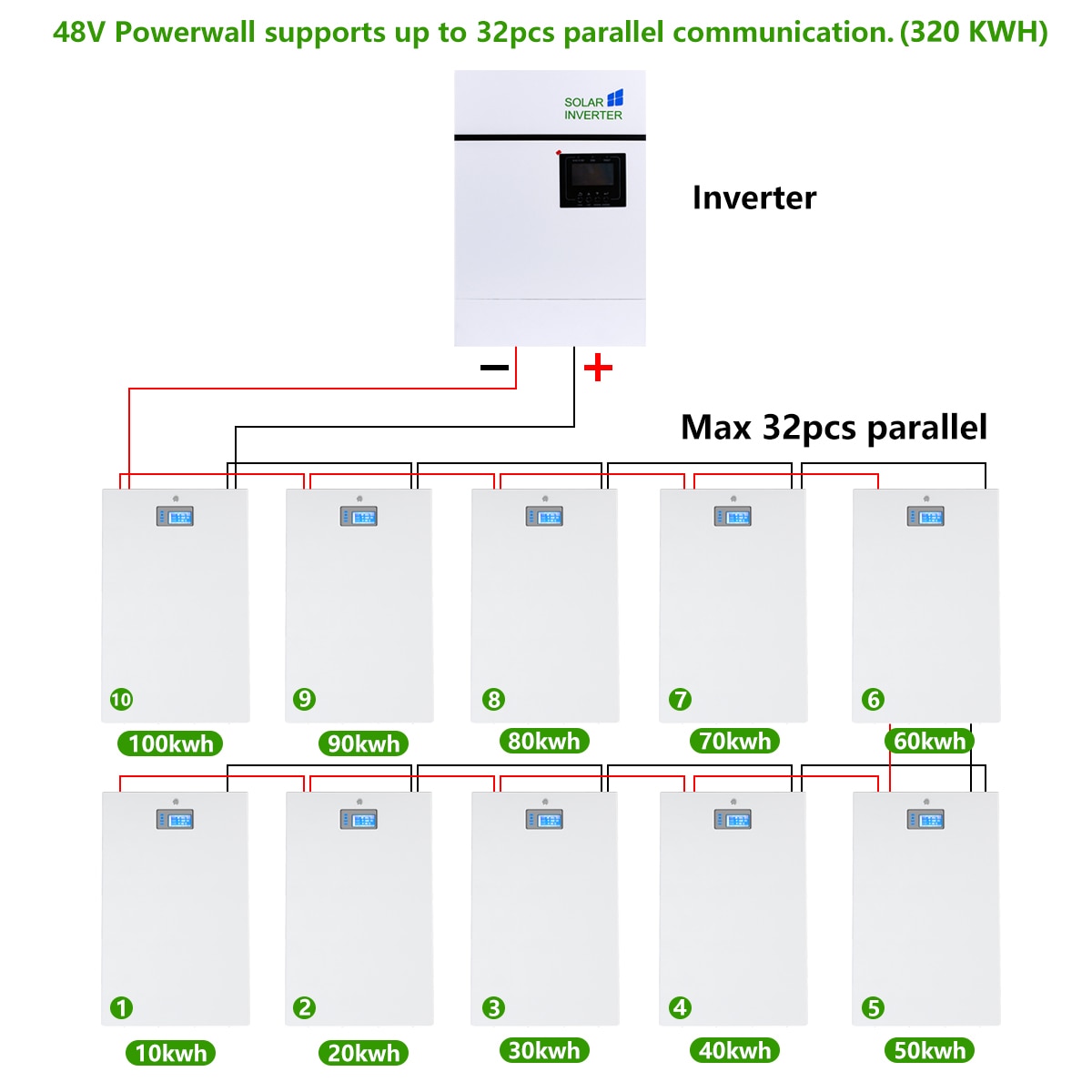 48v Powerwall supports up to 32pcs parallel communication. (320KWH)
In the future, you can increase the battery capacity at any time.