Key Parameters
Power: 15W/10W/7.5W
Effective transmission distance: 0-5mm
Boundary dimension: 111mm*70mm*46mm
Host size: 111mm*60mm*76mm
Charging interface: TYPE-C USB
Weight: 112g
Material: ABS/PC+ magnesium aluminum alloy
Input voltage/current: 5V/2a9V/1.67a
Output power: 15W/10W/7.5W automatic identification
Rated frequency: 110k-205khz
Charging distance: 0-5mm
Equipment supporting QC wireless fast charging, such as Huawei P40/P40 Pro/Mate30/Mate20/Mate RS, iPhone 14/14Pro/14ProMax/iPhone 13/13Pro/13ProMax/iPhone 12/12Pro/12ProMax/iPhone 11/11Pro/11ProMax/X/iPhone XS Max/XR/iPhone8/8P/8 Plus/Samsung Galaxy Note20/Note10+ Note10+5G/Note9/Note8/S20/S10+/S10/S9+/S9/S8+ and other devices that support wireless charging.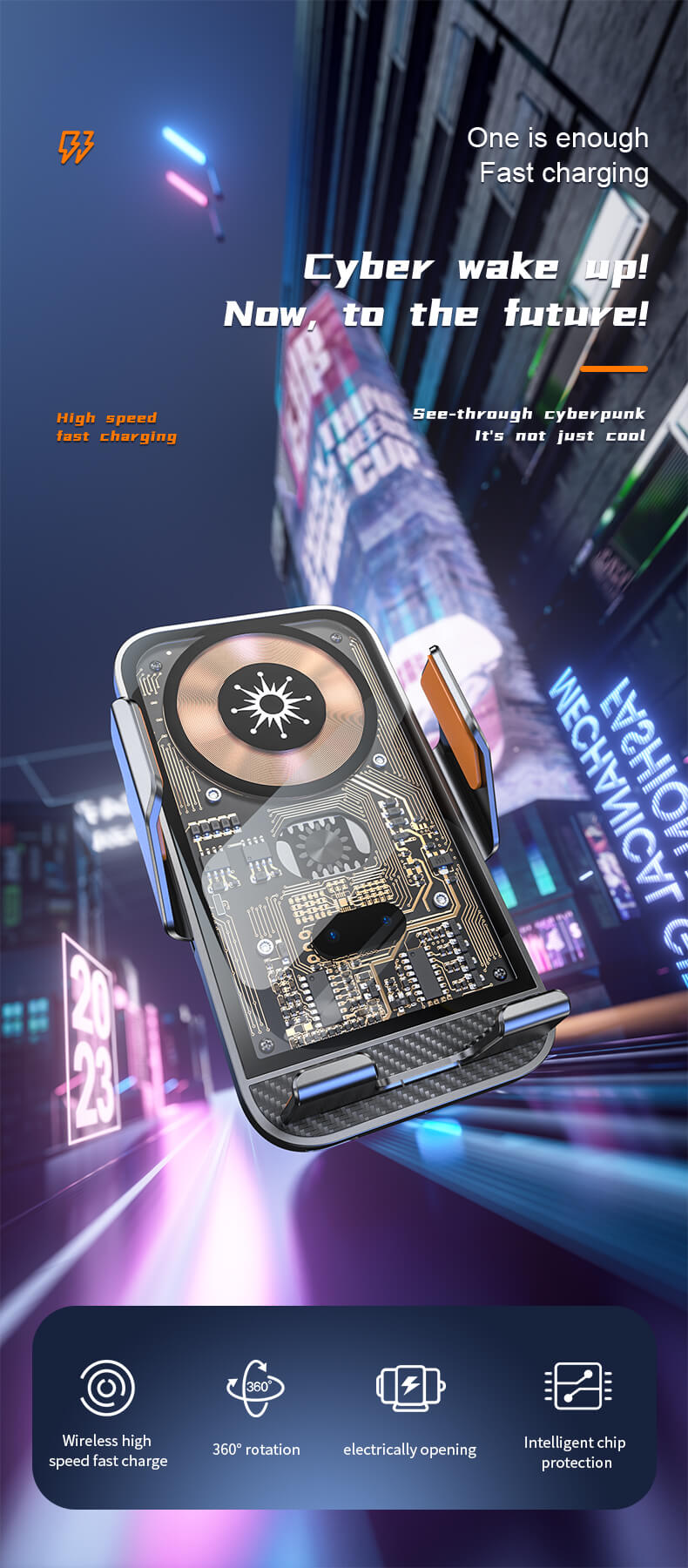 Instructions to use
1. Connect the product to the appropriate data cable during use.
2. Connect the USB end of the data cable to the vehicle interface (cigarette lighter converter and USB charging interface).
3. The base clamp clamps onto the air outlet of the air conditioner and can also be placed in other places that can be clamped.
4. After the equipment is connected with a 5~9VDC power supply, it will automatically check the tension and closing once, and the indicator light will turn on. When an object is 5cm-20cm close to the equipment, it will automatically sense and open its arms. Put in the mobile phone, and the device will automatically clamp the mobile phone. At this time, the wireless fast charging will automatically charge the mobile phone (if the mobile phone has wireless charging function). When taking out the mobile phone, you need to touch the lower right corner of the back where there is a finger icon sensing area. When your finger touches this position, the device will automatically open its arms and you can take out your mobile phone with both hands.
5. The equipment has built-in overvoltage protection, over-temperature protection, magnetic field protection, and short-circuit protection. In case of abnormality, it will automatically stop working.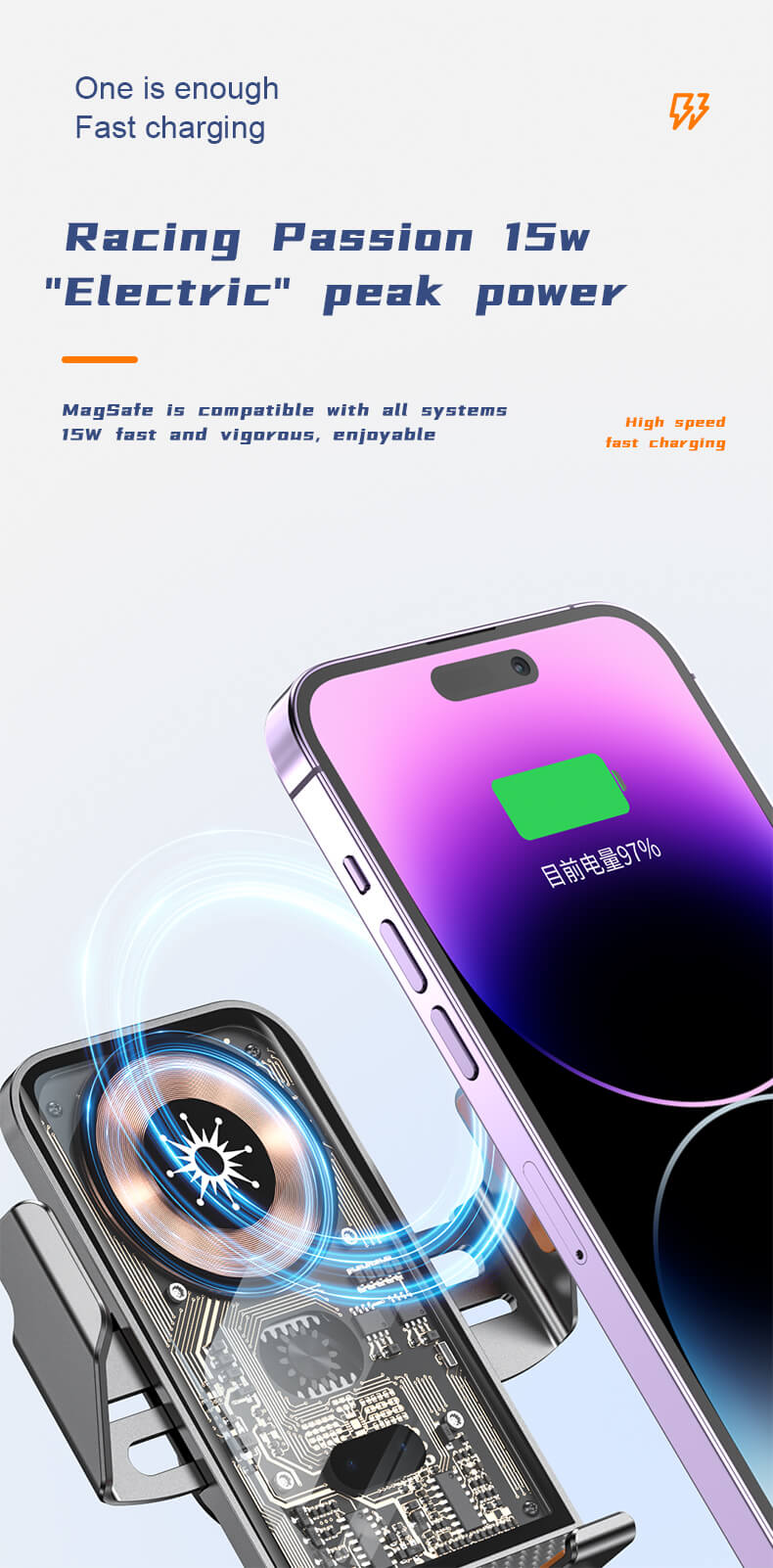 Precautions
1. Do not squeeze or collide with the equipment excessively.
2. Do not use it in severe high temperature, humidity, or corrosive environments. This product can prevent damage to the equipment's circuit.