At present, the rapid development of the global new energy vehicle market, the demand for charging piles has also increased significantly, and countries in the global market have introduced relevant policies, the number of charging pile installation has increased. According to the relevant policy requirements, China wants to achieve the vehicle-pile ratio of 2:1 in 2025 and 1:1 by 2030. In addition, the development of Internet of Things technology brings new ideas and new models for the operation and maintenance of charging piles.
Recently, Ericsson, together with a number of partners, released a Connected "New Energy Vehicle Charging Report", which highlights the value of cellular IoT in connecting and coordinating electric vehicle (EV) charging stations.
As the global new energy vehicles enter the fast lane of development, as the infrastructure system of new energy vehicles, the construction of charging piles also ushers in a broad market space. At present, IoT-related technologies have become standard in the construction of new energy vehicle charging piles, which not only effectively guarantee the intelligent management of charging piles, but also become an important part of intelligent IoT vehicles and promote the development of industrial ecology. China has become the fastest growing market for new energy vehicles, and the construction of supporting charging piles is also accelerating, and the charging field has become one of the key application areas of IoT.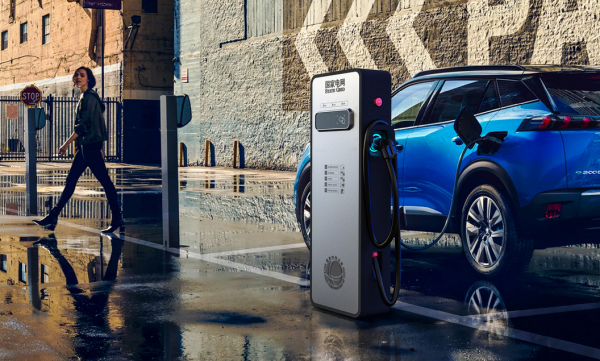 IoT helps new energy vehicles overcome charging problems
As the construction of new energy vehicle charging stations accelerates, charging station operators are faced with a number of challenges, and each operator is finding some new ways to overcome these dilemmas through cellular IoT.
For charging post operators, they face multifaceted goals, including the challenge of effectively operating and maintaining a rapidly growing number of charging stations, and ensuring that they are fully utilized and profitable while providing a seamless charging experience for customers.
Several charging post manufacturers discuss how cellular IoT connectivity can help new energy vehicle charging operators improve their charging station deployment, operations, maintenance and service provision, for example, IoT supports user authorization, payment processes, station monitoring and maintenance, and smart energy management, while also providing valuable data to improve planning and develop new customer services. Another advantage of the cellular IoT is its built-in security measures, which offer significant advantages in protecting the security of sensitive user and payment data, as well as reliable coverage at any location.
In Europe, new energy vehicle charging stations are critical as infrastructure as the EU directive banning the production of fossil fuel vehicles by 2035 draws closer. The EU's goal is to have one million charging stations across Europe by 2025, but there are currently only 330,000, and they are unevenly distributed across Europe. It is important for charging station operators to ensure that all stations are being used effectively in order to avoid losses, but the timing and location of charging demand is not a highly deterministic piece of information, and utilization rates vary greatly from one charging station to another. In addition, owners want a seamless charging experience, which requires enough charging posts to be available and functioning properly to avoid long queues, and as more and more charging posts are built, operators need to find a way to manage them remotely and reduce O&M costs. From past experience, the adoption of cellular IoT solutions allows for some degree of remote monitoring, maintenance-free, and predictive maintenance.
Ericsson's report analyzes a mid-sized European EV charging operation with revenues of €9 million that has seen multiple benefits from the adoption of cellular IoT technology, including –
IoT-based interoperability, resulting in a 40% increase in revenue, i.e. the share of revenue from customers using other EV charging stations.
Remote monitoring has reduced annual monitoring costs by approximately 15%, saving time and effort associated with on-site inspections.
Faster response time to technical issues due to remote monitoring, improving uptime and customer experience.
Other stakeholders also benefit, for example, parking lot operators with connected charging stations can earn additional revenue through IoT interoperability.
China's new energy vehicle market gives IoT a boost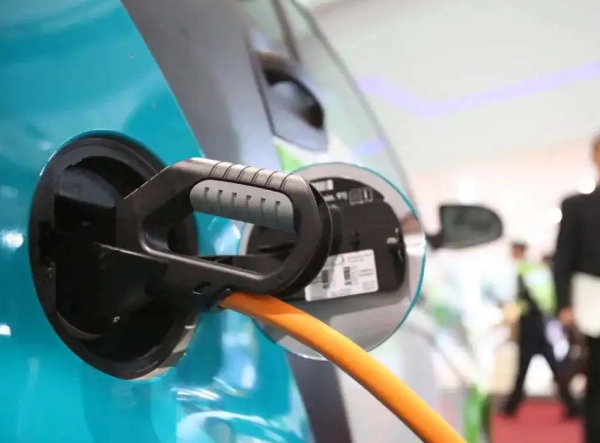 In order to meet the charging experience of new energy vehicles, the industry has put forward the goal of 1:1 vehicle-pile ratio, that is, a new energy vehicle equipped with a charging pile. However, the current charging pile construction situation is still far from this goal. The data released by China Electric Vehicle Charging Infrastructure Promotion Alliance shows that by the end of August this year, the cumulative number of charging infrastructure nationwide was 4.315 million units, while the number of new energy vehicles was 10.99 million. This means that the vehicle-pile ratio is 2.5:1, which is far from meeting the target of charging experience. China's electric vehicle charging security capacity has been further improved to meet the charging needs of over 20 million electric vehicles. 80 million new energy vehicles in the next 2030 means 80 million charging piles need to be built.
IoT provides a better tool in interoperability, remote monitoring, and predictive maintenance, laying the foundation for improving the efficiency of charging pile operations. In addition, in recent years, several charging pile operators are exploring charging piles as the entrance to carry out business models such as advertising, insurance, auto finance, car sales, transportation leasing and auto industry big data, which are also based on the overall IoT solution of charging piles to realize the information between charging piles and users, charging piles and manufacturers, users and manufacturers, charging piles and charging piles, and users and users The interconnection can be formed only after the interconnection. In turn, it becomes an important part of the intelligent networked vehicle industry ecology.